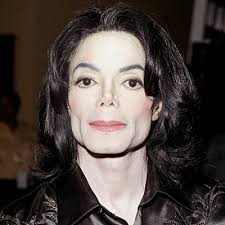 London, June 28 (ANI): Britain's official chart compilers have revealed that late King of Pop Michael Jackson is all set to top the country's
album chart six years after his last number one hit.
The Official Charts Company says that the greatest hits album, Number Ones, is on its way to the top spot after a
surge in sales in the days since Jackson's death on Thursday.
The company also expects to see 'up to half a dozen' of the singer's other albums in the Top 75.
It believes that Jackson
may also feature in the singles chart as fans download tracks from his back catalogue.
The Man In The Mirror, Billie Jean, and Thriller are said to be the songs that
are currently climbing fastest up the charts.
A spokesman for the Official Charts Company, however, said that fans appeared to be stocking up
on Jackson's albums rather than individual songs.
He further said that given that revealed that Jackson's back catalogue is very extensive, buying trends
are likely to be less pronounced, and thus less of an impact is expected on the singles chart.
'All the anecdotal evidence and feedback I am getting
from our stores does suggest that there will definitely be some Jackson songs in the top 10,' the Daily Express quoted Gennaro Castaldo, of retailer HMV, as saying.
'We always find that when
a great icon dies there is a massive uplift in their music sales as fans want to connect and express their grief through the records,' he
added. (ANI).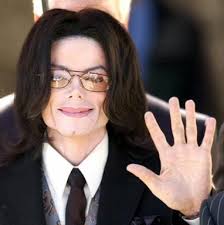 Michael Jackson spent the last years of his life buried in debt (reportedly had $400 million in debts). But the King of Pop's death is likely to yield a financial bonanza more lucrative than any comeback tour ever could, as fans snap up his music and memorabilia and perhaps one day get the chance to tour his Neverland home.
Like Jackson, Presley hadn't had a hit album in years. At the end of his life, he was mostly relying on royalties from his past hits and doing shows in Las Vegas. But in death he became a moneymaking phenomenon.
Presley's estate was valued at just $4.9 million at the time of his death. In 2005, a company run by media entrepreneur Robert F.X. Sillerman paid $100 million for 85 percent of the estate and a 90-year lease on his Memphis mansion, Graceland.
By some estimates, Jackson's estate could be worth more than $1 billion. Besides the master recordings of his own music, Jackson owned half of Sony/ATV Music Publishing, a jewel estimated to be worth $2 billion by itself. The 750,000-song catalog includes music by the Beatles, Bob Dylan, Neil Diamond, Lady Gaga and the Jonas Brothers. m2day